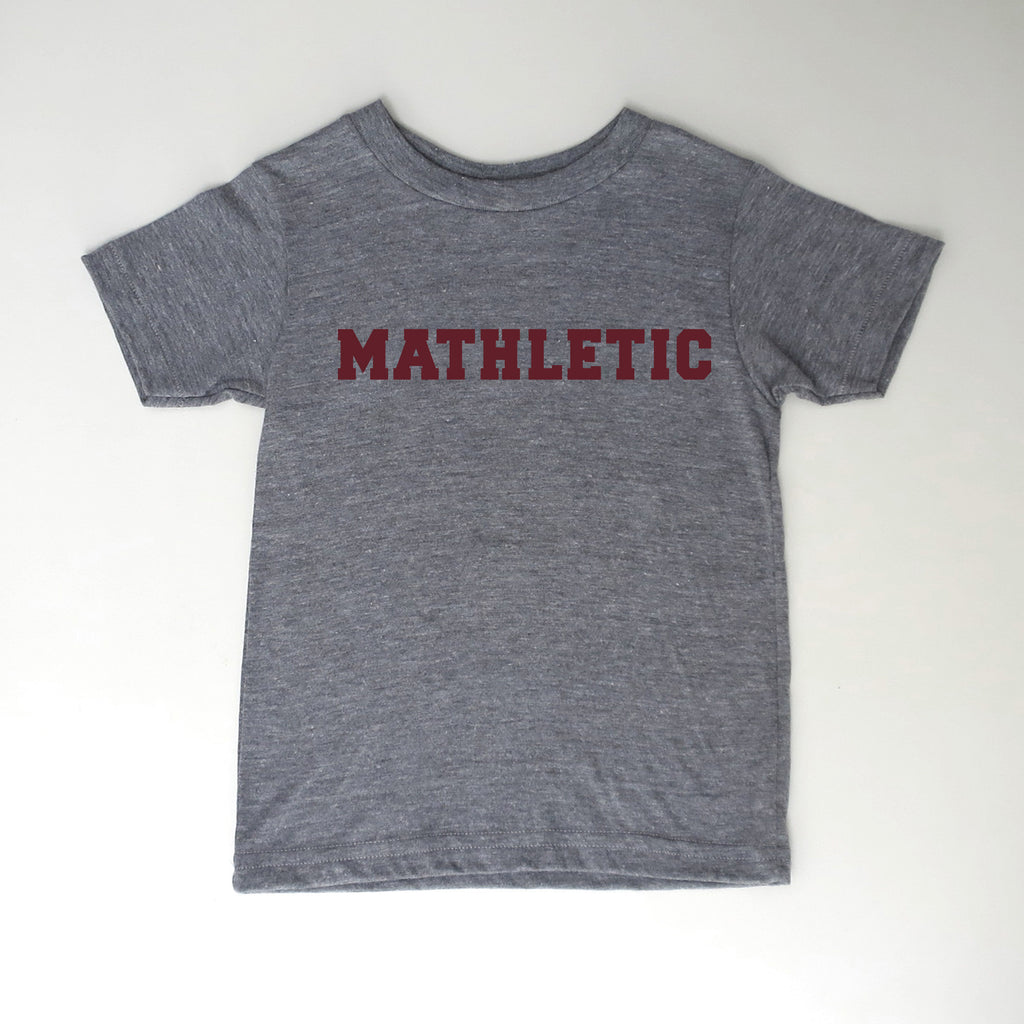 Bestselling "Mathletic" Short Sleeve Tee (PRE-ORDER)
There's nothing wrong with being agile when it comes to numbers…This tee came to life when we realized that P.E. might not be our little guy's strongest subject in school.  A perfect basic for girls or boys!
*Please allow up to 4 weeks for delivery, as this is a PRE-ORDER*
Screenprinted on American Apparel's signature Tri-Blend (50% Polyester / 25% Cotton / 25% Rayon) construction that makes for a unique texture and drapes softly against the body for a comfy fit and feel.  So soft, they'll want to wear it to sleep!